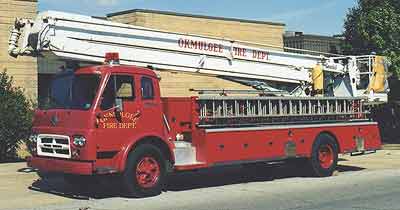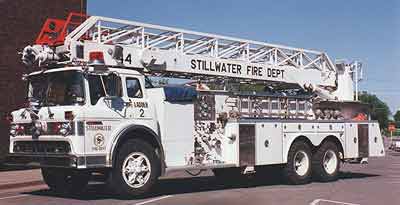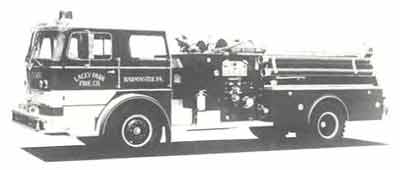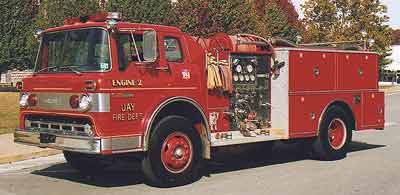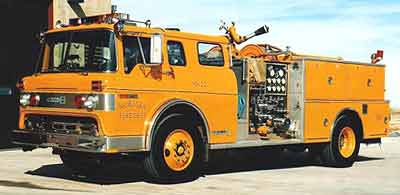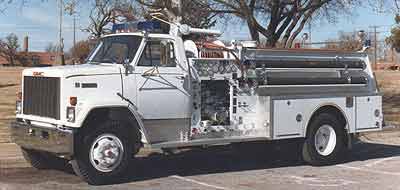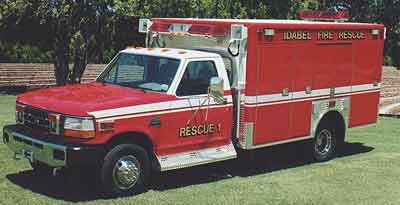 Boardman built fire apparatus in Oklahoma City from 1929-1995 and from 1995-1999 in Clinton, OK. We were bought out by Freightliner and turned into an ALF facility in August, 1998. ALF nameplates started appearing on our rigs in April, 1999. Production was continued at the Clinton facility until October, 2002 when our product line was moved to ALF's main facility in Charleston, SC.

There were approximately 2,100 Boardman rigs built between 1929-1999. Preliminary research shows that about 70% of these were on Ford chassis, with roughly 70% of those being C Series tilt cabs. We built almost every conceivable type of apparatus (except a tiller) including pumpers, tankers, hose wagons, brush rigs, rescue and salvage units, airport crash rigs, quads, quints, midship as well as rearmount aerials and platforms, Squrts, Telesqurts, Snorkels, Snozzles, and so forth on custom as well as commercial chassis. We bought the Readi-Tower aerial line from Reading Techmatic in 1984. We built that product until it was absorbed by ALF and offered as part of the Aerial Innovations portfolio. Boardman also produced many industrial rigs over the years.

Boardman apparatus was purchased by all of the major cities in this part of the country including Amarillo, Dallas, Ft. Worth, Austin, Tucson, Phoenix, Albuquerque, Little Rock, Wichita, Tulsa, and Oklahoma City. Tulsa and Oklahoma City purchased the most over the years having 39 and 50 pieces, respectively. None were delivered to Canada; however, many were exported to Mexico and other countries on several continents.

I have photos of around 1,100 Boardmans (factory photos as well as shots taken by me and other buffs) in my collection. That number is growing slowly; I shoot more of them each year as I travel.

There was a fire at the plant in 1949 which destroyed all previous records. I have at my disposal all records from 1949-1999. If you need information about a Boardman rig, please contact me.

I am trying to keep track of where all of our rigs go. If you know of a Boardman rig that has been sold or is in the hands of a subsequent owner, please let me know. I'll need the Boardman serial number (F-xxxx), which will be on a data plate on the pump panel.

If you have any photos of Boardman apparatus (factory or otherwise), please let me know...you may have one that I don't.
Contact Steve Loftin stevenbloftin@yahoo.com